Related Content
Statement by UNFPA Executive Director Dr. Natalia Kanem International Women's Day 8 March 2021   All over the world, women lead. They lead peace...
Peer education program for adolescent girls is piloted in the Republic of Karakalpakstan, Samarkand and Tashkent regions With a view of increasing...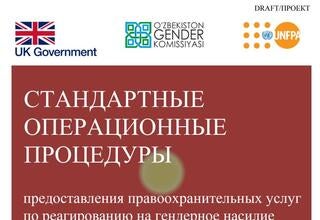 Draft of SoPs on law enforcement services Republic of Uzbekistan, Bukhara region, September 15-24, 2020 - The Commission on Gender Equality under...
Pages