Inspiring story of Shakhlo Turdikulova, Doctor of Biological Sciences, Director of the Center for Advanced Technologies under the Ministry of Innovation Development of the Republic of Uzbekistan
My life principle is to aim at the moon and find yourself among the stars. I think this is the only way to succeed. To set only lofty goals and strive to achieve them, no matter in what area, let it be sport, politics or science. In science, this is probably especially important - you always need to have a goal, for me they were different goals at different times, but the most important thing, I think, science should be of benefit to people. I deal with human genetics, we work with physicians of various specialties in the field of genetic diagnostics, and if my research allows me to make the correct diagnoses and helps doctors and patients, I understand that everything I do is not in vain.
Each person has some significant events in life. For Shakhlo, such an event was the opportunity to pass a doctoral program at the University of California, Los Angeles. The experience of other countries is always interesting, and it was especially interesting  for her to work in one of the best laboratories in the USA, to get acquainted with the most prominent scientists in the world. Being engaged in biology at the molecular level, she had the opportunity to master a huge number of methods. Many of which she was able to introduce upon arrival in Uzbekistan.
I believe that in science there can be no random people. They don't come here for money, power or fame. It is not the soul that is involved in science, but thoughts, the desire to learn new things, search for answers and constant analysis - this is what attracts to science and that is what led me to it. And of all the sciences, I consider biology to be the most interesting, the science of living it itself, like living, studying the processes occurring in nature, the organism, the cell, we can create new organisms ourselves, control processes, make nature work for good. All this is done by biotechnology, the science of the present and the future, a science that will help us get clean food, clean air and clean water. Like other people on the planet, I am concerned about these issues, but unlike most people, I am sure that I can influence this, precisely with the help of science.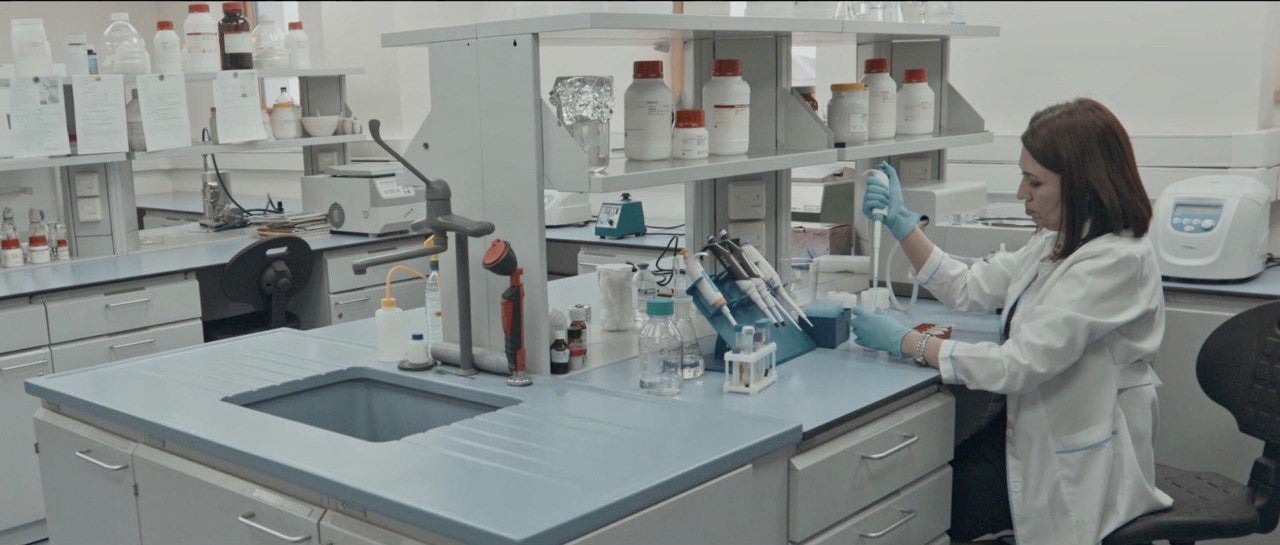 Being a woman in science is not difficult - it is difficult to move up the career ladder, as in the whole world you need to work twice as much as men to achieve something. But for me this is not an end in itself, rather, the position is important in terms of broader opportunities, including opportunities to contribute to the development of the country. We practically created the center, which I lead, from scratch, drafted laboratory plans, purchased equipment, cleared it ourselves, I remember how my colleague, also a woman, spent days at customs posts. I will say that with this team we went through fire and water. We have become a close-knit and friendly family, it is a young and ambitious team, and when around you there is a team of like-minded people who accept all your ideas, sometimes even too creative, I'm sure we will  be able to remove mountains together!